Oxford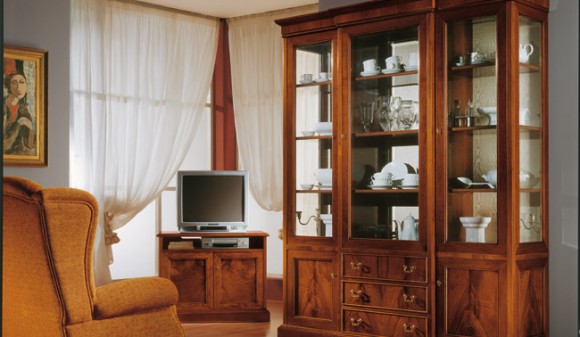 Classic wooden living room
The simple elegance of the English style strongly appears from the furniture of the Oxford collection, inspired to the British town famous to be the location of the oldest English-speaking university. It is known as the city of "dreaming spiers", a word created for the harmonic architecture of the university buildings.
Perfectly in line with the accuracy of a moderate and stylish taste, the collection proposes a set of cabinets, showcases and tables to furnish with elegance the living area and to offer a classic wooden living room with style.
Our staff is Your disposal for information or free estimates for the classic wooden living room Oxford.