Principe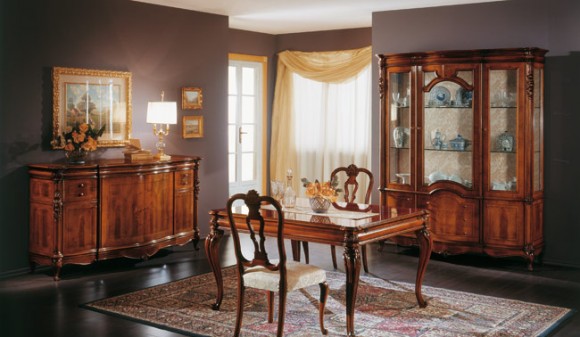 Classical furniture for living room
The collection of classical furniture for living room Prince was born based on the most authentic Brianza's furniture tradition where ancient cabinet-making and woodworking techniques are still used as well as in the past centuries.
To know the wood means to build furniture to hand down, created with much passion that comes from far away: it comes from the heart.
A collection of classic furniture for living room of rare elegance capable of expressing the culture of Brianza's classical furniture; the gently curved lines, adorned with precious inlays made of polychrome wood , highlight the flaming of the walnut crotch. Luxury finishes with patina and antique effects that give to the furniture the taste of the time.
Our staff is at Your disposal for information or free estimates about classical furniture for living room Principe.